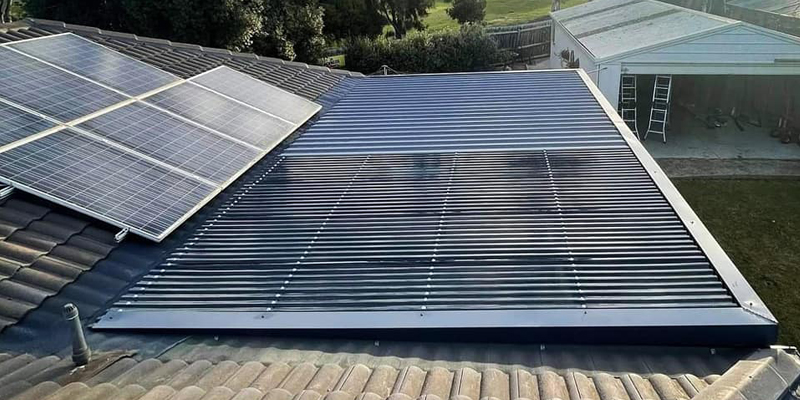 Looking for Expert Roofing in Melbourne? Trust our Experts at Your Local Plumbing
When you think about roofing, the image that comes to your mind is of a covering which offers protection against the weather conditions outside, be it rain, sunlight or snow.
Why Choose us as Your Roof Plumbers in Melbourne?
We always display the highest standards of workmanship irrespective of the scale of the work.
We prioritise the satisfaction of our clients over everything else.
We have all the licences and skills required to be your plumbers for life.
We have a credible reputation in the industry and maintain that reputation by delivering a satisfactory experience to all our clients.
We constantly innovate and train our roof plumbers in new plumbing methods and techniques to ensure we are always at the top of our game.
We always comply with safety regulations and give our plumbers safety training before sending them to the field.
Our emergency services are meant to provide a quick resolution for all your plumbing emergencies.
We are fully insured, so we will never cause you liabilities of any kind.
So, choose us and make way for the assistance of expert roof plumbers in Melbourne.

Affordable Prices, No Hidden Costs
Our uniquely tailored packages assure that you get the best prices for top-class services with all costs transparent and extremely competitive.

10 yrs+ of Experience
Our team of highly qualified and experienced experts makes sure that work is done with the utmost professionalism and especially sought after service.

100% Customer Satisfaction
We strive to achieve customer satisfaction, and maintain high standards of workmanship at all times.

Serviceable & Available 24*7
We firmly believe that quality services are always precisely focused on round the clock servicing and being on-time which we completely abide by.
All Roof Plumbing Services Under One Roof
Leak Detection and Repair
Roof leaks are pretty troublesome and can damage your entire property. But if detected and resolved on time, it can save your home or workplace against the resultant damages. So, if a roof leak has made its way into your space, fret not and avail of our roof repair services. Once you give us a call, we will be at your doorstep, conduct a proper inspection to detect the blockage and do what's needed.
Emergency Roofing Services
As leaking roofs should not be ignored for long, we cover roofing services under our emergency services. Our emergency roof plumbers work round the clock and will address your issues immediately, day or night. So, when you encounter roofing trouble at your home or workspace, call our emergency plumbers and have them take care of the rest.
Roof Maintenance and Restoration
Whether routine maintenance or a complete roof replacement, whatever your requirement might be, our roof plumbing services cover it all. Regular maintenance can help you extend the life of your roof, but if it is beyond repair, avail yourself of our roof replacement service, and we will be sure to deliver an intricate and excellent roofing solution.
Are your roofs beyond the point of repair and troubling you with a new problem every day? If yes, it's time to avail yourself of our roof replacement services and opt for a roofing solution that lets your rest assured for the years to come.
Gutter Cleaning and Replacement
The distance between a blocked gutter and a roofing leak is not that long, with gutter blockage being one of the significant contributors to a leaking roof. So, don't let this problem compromise the life of your roof and opt for our gutter replacement service. For minor blockages, our basic gutter cleaning service would suffice. Our roof plumbers will bring specialised gutter cleaning equipment to your space and secure a convenient and trouble-free gutter cleaning experience.
Best in class services with unmatched quotes by a team of dedicated experts meeting all your plumbing requirements under one roof!
Trust the best with our Roofing Specialists in Melbourne
The most common roofing issue is leakage, which can even damage your place's plaster and ceiling if ignored for a long time. The reason for a leaking roof could be many – blocked gutters, rust, cracked or missing roof tiles, damaged roof underlay, water accumulation in the chimney or roof panes, leaking pipes in the ceiling, etc. Our specialists will come to your doorstep, identify the cause of the leakage and fix it from its root to avoid recurrences. Also, regular plumbing check-ups with Your Local Plumbing experts can help detect these problems before they become a more severe threat.
Under our roofing services in Melbourne, we cover several heads and all the services you need to install, maintain and repair your roofing system. This includes the following:
Roofing Inspection
Roofing Repair
Roof Replacement
Roof Installation
Roof Restoration
Downpipe Installation
Roof Gutter Installation and Repair
So, whenever a roofing need knocks at your door, look no further than our roof plumbers in Melbourne. We will be sure to send in the best team, identify the specific roofing needs of your place and deliver durable and cost-effective roofing services in Melbourne.
If you have any queries or concerns about roofing in Melbourne, be it about roof installation, maintenance or roof repair services, feel free to contact our experts at Your Local Plumbing.
We offer roofing plumbing service Victoria-wide including plumber Point Cook, plumber Hoppers Crossing, plumber Altona, plumber Footscray, plumber Caroline Springs, plumber Essendon, plumber Braybrook, plumber Geelong, plumber Werribee, plumber Williamstown.
Call us today For all your Plumbing needs under one roof
We believe in absolute professionalism and take pride in holding expertise in every area of our work. Whether you need a simple installation, renovation, or complete sewer line replacement, we offer a wide range of plumbing services to meet all your needs.
"*" indicates required fields