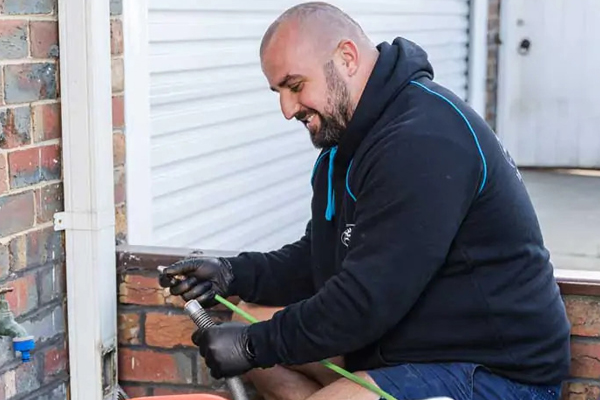 Want to Get Reliable Melbourne Drain Cleaning Services?
Are you tired of dealing with stubborn clogged drains that disrupt your daily life? Look no further! At Your Local Plumbing, we are dedicated to providing reliable and efficient drain cleaning services that will restore your drains to their optimal functionality.
With us, say goodbye to the frustration of slow-draining sinks, backed-up toilets, and unpleasant odours. Our experienced team of drain cleaners in Melbourne are here to tackle any drain issue you may face, ensuring that your home remains a comfortable and hassle-free place.
Your drainage channels, consisting of drain pipes, sewer lines, downspouts, gutters, etc., ensure the outflow of wastewater and other solid waste materials away from your property. One blockage can obstruct the entire system, and drainage water can flow into your property, compromising its hygiene. None of us would want that as a commercial or residential property owner. Take such unwanted scenarios out of the picture with our regular drain cleaning services in Melbourne. Drain cleaning services can be a remedial or preventive measure against drain blockages.
So, whether you are dealing with a blocked drain or wish to schedule a regular drain cleaning service, connect with our experts at Your Local Plumbing. Our drain cleaning experts in Melbourne will do a thorough job and ensure your wastewater flows without any obstructions.
Find Top-Quality Melbourne Drain Cleaner Near Me
If you were surfing the web, trying to find an answer to the question – best drain cleaner near me or best plumber near me, then your search ends with our team at Your Local Plumbing. We offer comprehensive assistance and do a thorough job of ensuring your drains are free from any blockages. When you choose us for drain cleaning in Melbourne, here's what you can expect:
Initial Assessment: Our expert Melbourne plumber will begin by assessing the condition of your drains. They will listen to your concerns, ask questions about any specific issues you've been experiencing, and inspect the affected drains. This assessment helps us understand the extent of the problem and determine the best course of action.
Inspection: We utilise advanced inspection techniques to get a clear picture of what's happening inside your drains. It may involve using drain cameras or specialised tools to inspect your pipes' interior visually. This step allows us to identify any blockages, buildup, or potential issues causing drainage problems.
Clearing the Blockage: Once we understand the problem, we'll proceed to clear the blockage. Our expert drain cleaners use specialised tools and techniques to remove the clog effectively. It includes using drain snakes, augers, or hydro jetting equipment, depending on the nature and severity of the blockage. We'll choose the most appropriate method to ensure thorough removal without causing damage to your pipes.
Prevention and Maintenance: Once your drains are clean and flowing smoothly, we'll provide tips and recommendations to prevent future clogs and maintain the health of your drains. It will include advice on what to avoid flushing down the drains, regular maintenance routines, or using drain guards or strainers to catch debris.
Our drain cleaning procedure is designed to be thorough, effective, and tailored to your needs. With our expertise and commitment to quality, you can trust us to keep your drains clean and free from clogs. Contact us today to schedule a drain cleaning service in Melbourne and experience our top-notch procedure firsthand!
Why Choose Us For Drain Cleaning Melbourne?

Affordable Prices, No Hidden Costs
Our uniquely tailored packages assure that you get the best prices for top-class services with all costs transparent and extremely competitive.

10 yrs+ of Experience
Our team of highly qualified and experienced experts makes sure that work is done with the utmost professionalism and especially sought after service.

100% Customer Satisfaction
We strive to achieve customer satisfaction, and maintain high standards of workmanship at all times.

Serviceable & Available 24*7
We firmly believe that quality services are always precisely focused on round the clock servicing and being on-time which we completely abide by.
Expert Drain Cleaners that Melbourne Residents Trusts
When it comes to keeping your drains clean and free from clogs, you need a team of expert drain cleaners that Melbourne you can trust. And that's what you'll find at Your Local Plumbing! We take great pride in our reputation as Melbourne's go-to plumbing company for reliable and effective drain cleaning services. So, why do Melbourne residents trust our expert drain cleaners? Well, let us tell you!
Our team has extensive experience in the field. We've been tackling all sorts of drain-cleaning challenges for years, which means we've seen it all! From pesky hairballs in bathroom drains to stubborn grease buildup in kitchen sinks, our experienced professionals know how to handle any drain-related issue that comes their way. You can count on their wealth of knowledge and expertise to quickly assess the situation and provide efficient solutions.
We understand that dealing with plumbing issues can be stressful, so we strive to make the process as smooth as possible for you. When you schedule a drain cleaning service with us, you can rest easy knowing that our team will arrive at your location on time, fully equipped with the necessary tools and equipment to get the job done. We value your time and trust and treat your home or business respectfully.
Our expert drain cleaners are ahead of the curve when it comes to utilising the latest techniques and equipment. We stay up to date with advancements in the industry to ensure we're using the most advanced tools and technology specifically designed for drain cleaning. It allows us to efficiently locate and remove even the most stubborn clogs, leaving your drains clean and functioning optimally.
How Often Should You Get Drain Cleaning in Melbourne?
Maintaining clean and functional drains is crucial for your plumbing system's overall health and functionality. Over time, drains can become clogged with debris, grease, and other substances, leading to unpleasant odours, slow drainage, and even potential plumbing emergencies. It is essential to schedule regular drain cleaning services with an expert team to prevent such issues. While the frequency of drain cleaning can vary depending on various factors, having your drains professionally cleaned at least once a year is generally recommended. However, certain situations may warrant more frequent cleanings. Consider the following factors when determining the ideal frequency for drain cleaning in Melbourne:
Busy households with multiple occupants or commercial establishments with high customer traffic may require more frequent cleanings due to increased strain on the drains.
If you own or reside in an older home or building in Melbourne, scheduling drain cleaning more frequently is advisable to prevent potential plumbing issues.
Regular drain cleaning may be necessary to prevent root intrusion and blockages if trees or plants with invasive root systems surround your property.
If you have experienced drain blockages or plumbing emergencies, it's a good idea to schedule more frequent drain cleanings as a preventive measure.
If you think it is time that you hire a drain cleaner in Melbourne, connect with our team at Your Local Plumbing today.
Stormwater & Hydro Jet Drain Cleaning Melbourne
When it comes to clearing stubborn clogs and obstructions, hydro jet drain and stormwater drain cleaning are highly effective methods. Stormwater and hydro jets use powerful water pressure to thoroughly clean your drains, removing debris, grease, and other buildups that can impede proper drainage. With our meticulous approach, we leave no stone unturned in ensuring your drains are clean and functioning well.
Regular stormwater and hydro jet drain cleaning are crucial for preventative maintenance. By proactively addressing potential clogs and blockages, you can avoid major plumbing issues down the line.
We prioritise the well-being of the environment and your home. Our stormwater and hydro jet drain cleaning methods are eco-friendly alternatives to chemical-based solutions. By harnessing the power of high-pressure water jets, we achieve outstanding results without harsh chemicals.
Whether it's a kitchen sink, bathroom drain, shower, floor drain, or stormwater drain, our experienced technicians can handle it all. We understand that each drain has unique requirements, and we adapt our cleaning process accordingly. Our versatile services are designed to meet the specific needs of your home or commercial property, ensuring optimal performance and efficiency.
How Much Does Drain Cleaning Cost in Melbourne?
We understand that cost is an important consideration for drain cleaning in Melbourne. While it's challenging to provide an exact figure without assessing your situation, we can provide some insights to help you understand the factors that influence the cost.
Type of Drain: Different drains may require different equipment or techniques, which can impact the overall price. For example, cleaning a kitchen sink drain may be less expensive than cleaning a main sewer line or stormwater drain due to the complexity and scope of the work involved.
The severity of the Blockage: The severity of the blockage can influence the cost of drain cleaning. A minor clog that can be easily cleared with basic tools may be less expensive compared to a severe blockage that requires more time and specialised equipment to remove.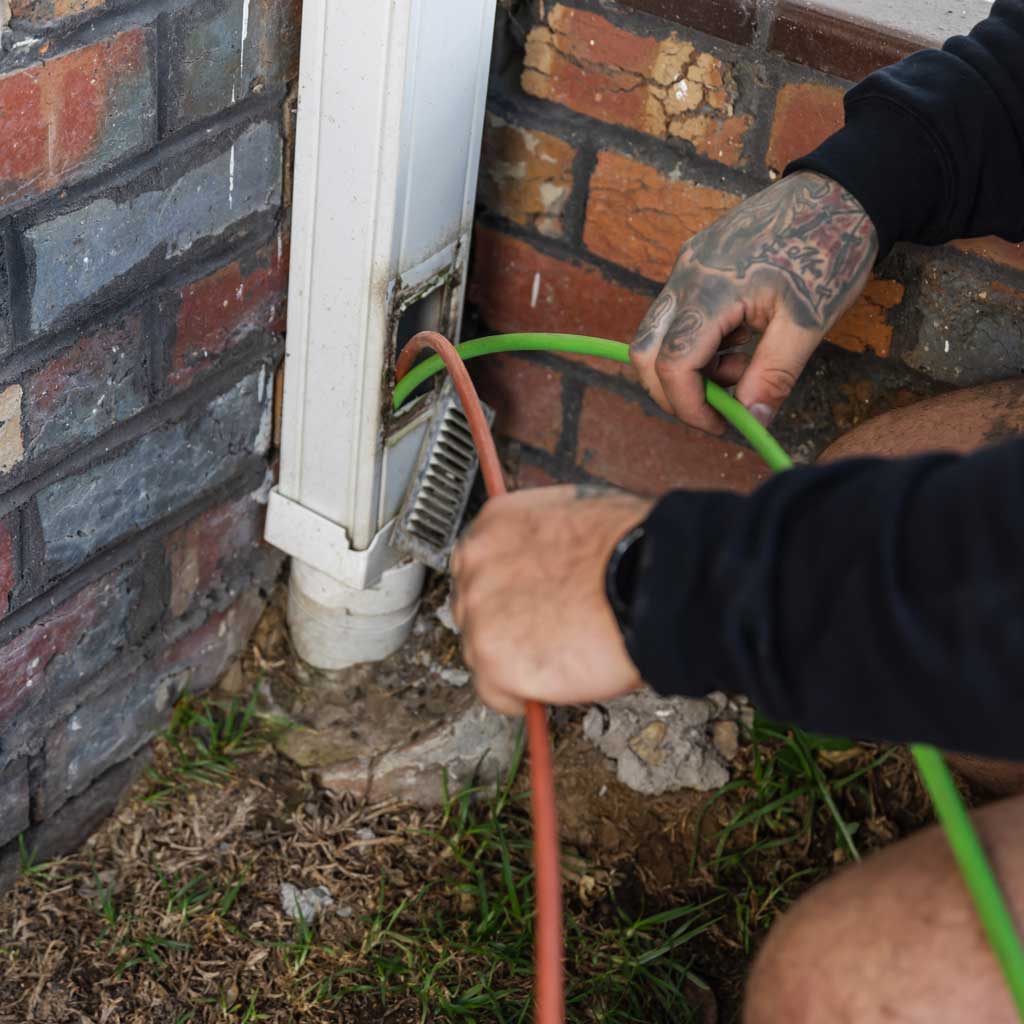 Additional Services: If additional services are needed, such as camera inspections to identify the cause of the blockage or hydro jetting to thoroughly clean the drains, these services may incur additional costs.
Time and Labor: The time required to complete the drain cleaning job can impact the cost. Complex blockages or hard-to-reach areas may take longer to clean, which can increase the overall price. Additionally, the number of technicians required to complete the job may influence the cost.
For exact quotes, you can call us, and we will come to your doorstep and initiate an inspection.
Benefits of Melbourne Drain Cleaning Services
Regular drain cleaning offers numerous benefits for residential and commercial property owners in Melbourne.
Prevention of Clogs: Regular drain cleaning removes accumulated debris, grease, and mineral deposits, reducing the likelihood of clogs and blockages. It helps maintain smooth and efficient drainage throughout your property.
Elimination of Odours: Foul odours emanating from drains often indicate buildup and bacterial growth. Routine cleaning helps eliminate these odours, resulting in a fresher and more pleasant living or working environment.
Extended Lifespan of Plumbing System: Keeping your drains clean and free-flowing can minimise stress on your plumbing system. It can extend its lifespan, reducing the need for costly repairs or replacements in the future.
Enhanced Hygiene: Clean drains improve hygiene by minimising the risk of bacteria and mould growth. It is particularly important for properties involving food preparation or medical services.
Bring these benefits to your home or workspace with our efficient drain cleaning services in Melbourne.
What Sets Us Apart As a Professional Drain Cleaner?
Our expert drain cleaners are not just skilled professionals but also friendly and approachable individuals who genuinely care about your needs. They'll take the time to listen to your concerns, answer your questions, and ensure that you're fully satisfied with the results. We want to build a strong, long-lasting relationship with you based on trust and quality service. And that's why we offer all our customers several benefits besides our expert workmanship, which includes:
$0 Call-Out Fee
Lifetime Warranty on Workmanship
Same Day Service
Exclusive Seniors Discount
10+ Yrs Plumbing Experience
60+ 5-Star Reviews
Family Owned Business
24/7 Emergency Plumbing
100% Customer Satisfaction
So, when it comes to drain cleaning in Melbourne, our team of expert drain cleaners is here to provide you with a friendly, reliable, and informative experience. You can trust us to keep your drains clean and flowing smoothly. Contact us today to experience the difference for yourself!
Explore Your Local Plumbing Services in Melbourne
Our plumbing services are not limited to drain cleaning in Melbourne; we perform it all. We cover all plumbing services under one roof, so once you connect with us, you will never have to go around looking for another team for any of your major or minor plumbing requirements.
Drain Cleaning Services in Melbourne & Other Suburbs
We've got you covered when it comes to keeping your drains clean in Melbourne and the surrounding suburbs! Our team specialises in professional drain cleaning services, catering to residential and commercial properties throughout Melbourne and nearby areas. We aim to swiftly and effectively resolve your drainage issues so that you can enjoy hassle-free plumbing.
Whether dealing with a pesky clog in Geelong, Point Cook, Altona, Footscray, Williamstown, or Hoppers Crossing, our experienced drain cleaning specialists in Melbourne are here to help. We come prepared with the right tools and expertise to handle the task meticulously. We understand that different locations have unique drainage systems and challenges, so we customise our services to meet your needs.
No matter where you're located in Melbourne, our comprehensive drain cleaning services are accessible and readily available to assist you. So, don't hesitate to reach out to our friendly team today. Let us handle all your drain cleaning needs in Melbourne and its surrounding regions!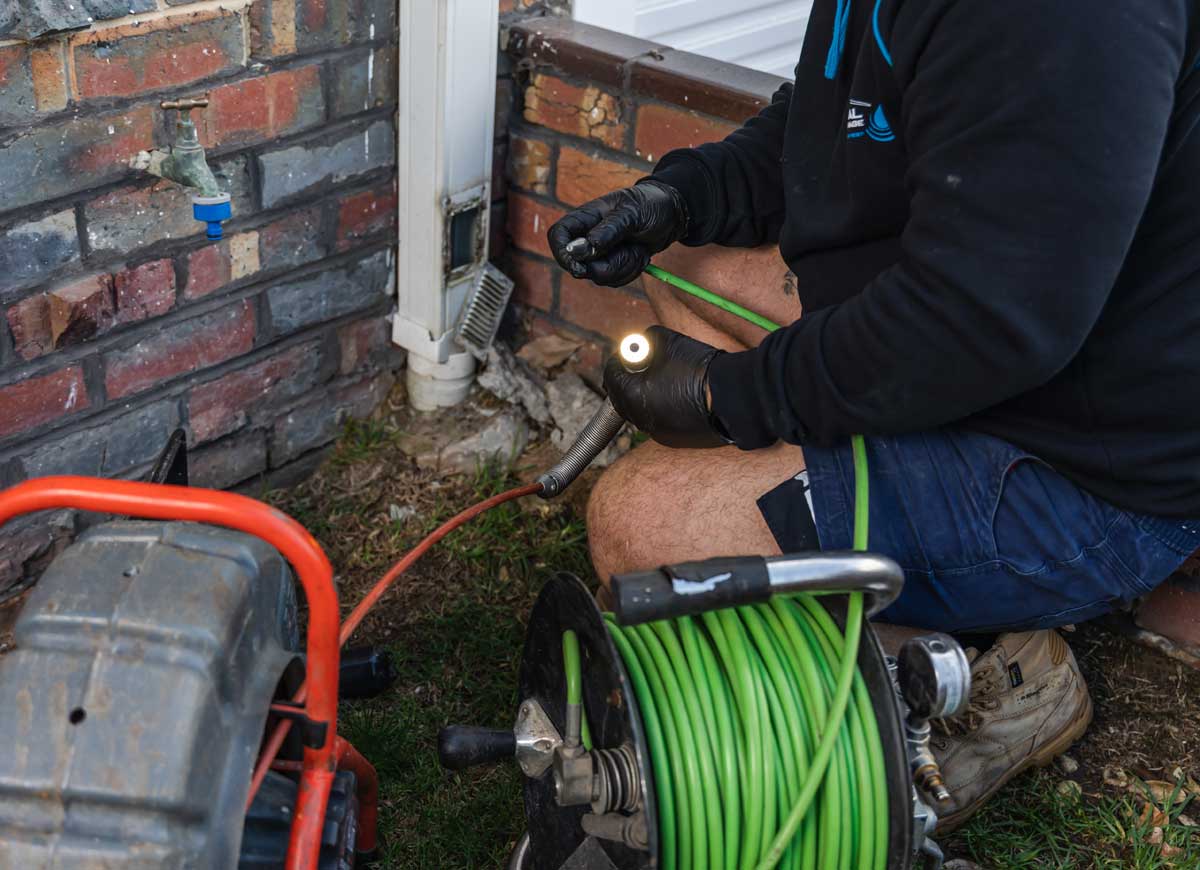 Schedule An Appointment With Our Drain Cleaners Today!
Our expert drain cleaners in Melbourne are skilled problem solvers. They have a knack for identifying the root cause of drain issues and devising effective solutions.
By performing comprehensive inspections and analysing the condition of your drains, they can recommend measures to prevent future problems. We believe in addressing the symptoms and underlying issues to provide a long-term solution for your drain system.
With us, don't let clogged drains disrupt your life any longer. Contact us at Your Local Plumbing today to schedule your drain cleaning service in Melbourne. Our team of friendly professionals is ready to assist you, ensuring that your drains are clear and your drainage system works optimally. Experience our reliable service, and let us be your go-to solution for all your drain cleaning needs. Trust us to keep your drains flowing smoothly!
Read What People Say About Our Services
If you need more than our words, read what our clients say about us. We have a line of satisfied customers who rely on us for all their plumbing needs and recommend us to all their near and dear ones. We have 60+ 5-Star Reviews, and for a better picture, read some of our client testimonials.
Call Expert Drain Cleaners in Melbourne Today!
We believe in absolute professionalism and take pride in holding expertise in every area of our work. Whether you need a simple installation, renovation, or complete sewer line replacement, we offer a wide range of plumbing services to meet all your needs.
"*" indicates required fields