Thermann 4 Star 135L Natural Gas Hot Water
System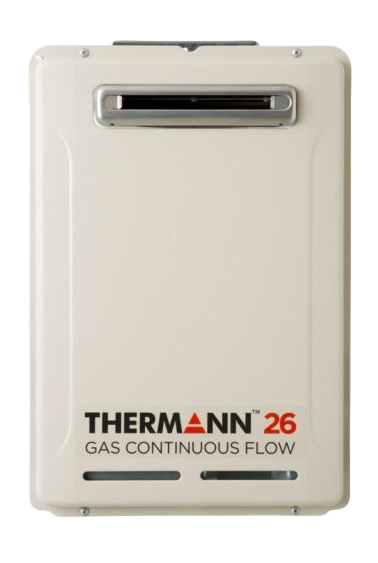 Thermann 6 Star 26L Natural Gas 50 And 60 Degree Continuous Flow Hot Water System
Thermann 250L 3.6kW Single Element Electric Hot Water System

Vulcan Freeloader 4 Star 135L Natural Gas Hot Water
System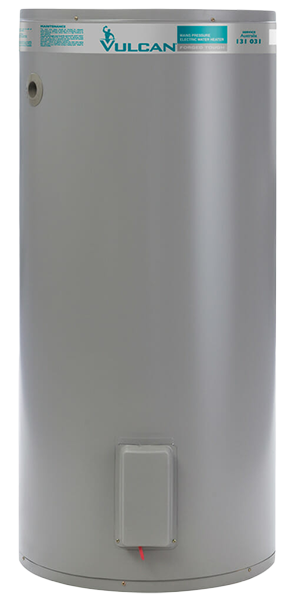 Vulcan 250L 3.6kW Single Element Electric Hot Water System

Rheem 4 Star 135L Natural Gas Hot Water
System
Rheem Metro Max 26L Natural Gas 50 Degree Continuous Flow Hot Water
System
Rheem 250L 3.6kW Single Element Electric Hot Water System

Rheem Stellar 5 Star 330L Natural Gas Hot Water
System

Aquamax 390 5 Star 155L Natural Gas Stainless Steel Hot Water
System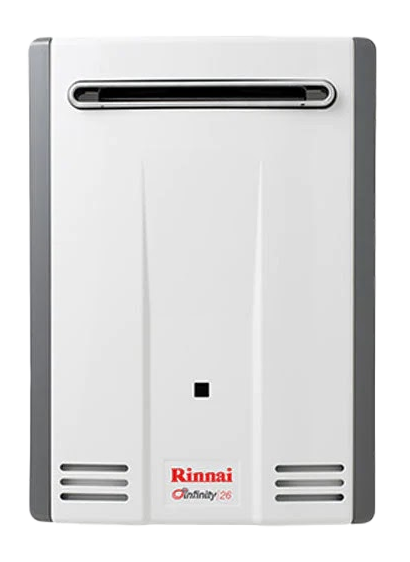 Rinnai Infinity 26L Natural Gas 50 And 60 Degree Continuous Flow Hot Water
System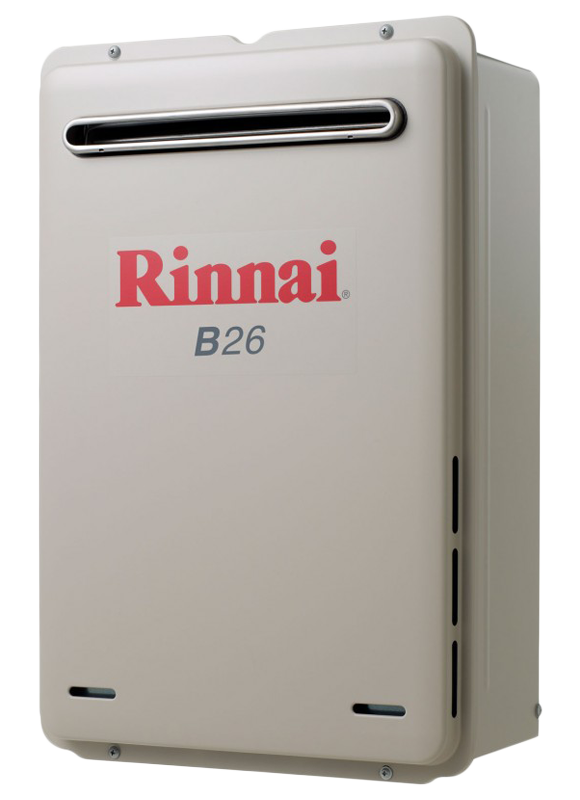 Rinnai Builders B26 Natural Gas 50 Degree Continuous Flow Hot Water
System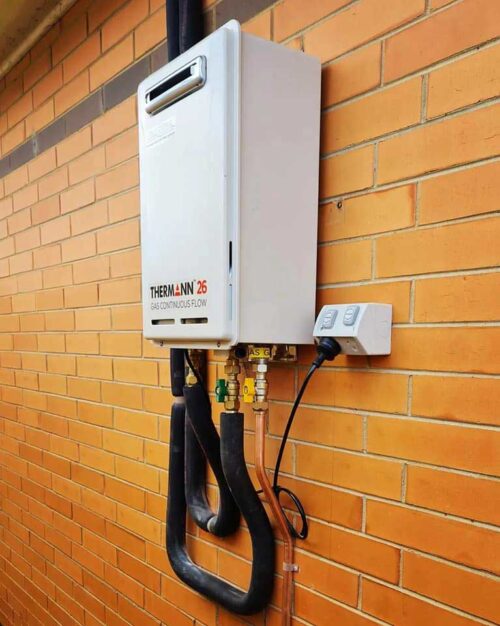 Find Expert Hot Water Plumbers in Melbourne
Every Melbourne resident understands the importance of running hot water at home. So, when something goes wrong with the hot water system at your Melbourne home, it would not be wrong to say that all your well-laid plans for the day come to a standstill.
At Your Local Plumbing, we understand the need for running hot water, especially during the colder months. Hence, we offer a wide range of services like hot water system installation, repairs, maintenance, troubleshooting and servicing for all your needs.
We work with trained and licensed experts with extensive experience servicing various brands of hot water systems. And we will do our best to ensure that your hot water system is up and running within an optimal time.
We are always available. And our team of emergency plumbers are available 24/7. We provide a wide range of services so that you do not run out of hot water when needed.
Are you looking to install a new hot water system, or is your old one not performing up to the mark? Whatever your concerns, you can rely on us to solve them without hassle. So, stop worrying about your sputtering water heater systems and reach out to our experts for a wide range of hot water services at highly affordable prices.

Affordable Prices, No Hidden Costs
Our uniquely tailored packages assure that you get the best prices for top-class services with all costs transparent and extremely competitive.

10 yrs+ of Experience
Our team of highly qualified and experienced experts makes sure that work is done with the utmost professionalism and especially sought after service.

100% Customer Satisfaction
We strive to achieve customer satisfaction, and maintain high standards of workmanship at all times.

Serviceable & Available 24*7
We firmly believe that quality services are always precisely focused on round the clock servicing and being on-time which we completely abide by.
Reasons Why You Could be Having Recurring Hot Water Problems
Your hot water system is an indispensable part of your daily routine. You may own any brand or model of a water heater. But one thing common between them is that they all need a little fixing and maintenance from time to time. No matter what your hot water system runs on, we have the training necessary to handle servicing and installations and repairs for all types and brands of hot water systems.
As a homeowner, you might wonder how often and why your hot water system might need maintenance or repairs. For starters, regular maintenance and servicing can go a long way in ensuring the efficiency and durability of your systems. Additionally, with regular use, the system might break down. However, with servicing, you can prolong its longevity and avoid that from happening.
Some of the most common problems that our hot water plumbers in Melbourne have seen include the following:
Strange banging or whistling noises are coming from the heating tank.
Hot water is running out very quickly.
Unexplained hike in the water and electricity bill.
Rust particles come out with the hot water.
The pilot light (of the gas heating system) goes out very frequently.
Water is leaking from the tank and pooling around it.
No hot water
With Your Local Plumbing, you can rest assured that your hot water system is in good hands. Our experts have the training and expertise to handle everything from minor hot water system repairs like leaks and cracks to major ones that include replacing parts.
Call us or schedule an appointment with our experts if you have recurring hot water problems or are looking to install a new system. We will assist you with all your concerns and ensure that your hot water system is up and running within an optimal time.
Best in class services with unmatched quotes by a team of dedicated experts meeting all your plumbing requirements under one roof!
Affordable Hot Water Maintenance Services in Melbourne
As a Melbourne resident, if you are looking to install or replace your hot water system, there are a few things that you must consider. The water heater system should be cost and energy-effective . At the same time, it should also be environment-friendly and sustainable.
With so many options available in the market, which one is best suited for your needs? Well, our experts at Your Local Plumbing have a comprehensive understanding of the most reliable hot water system brands and models available to help you make the right choice. Additionally, we have extensive experience installing gas, electric and solar water heating systems from major brands. Our experts will install or replace your water heaters in a hassle-free manner without causing you any inconvenience.
We have operated in the local plumbing industry for over a decade. In our experience, we have encountered and successfully resolved various recurring hot water issues. Some of the services we offer include:
Replace the damaged thermostat.
Repair hot water leaks and faulty pressure valves.
Fix faulty wiring or gas leaks.
We understand that every hot water system operates differently. Hence, our hot water plumbers use high-end diagnostic and inspection tools to detect why you are having recurring hot water problems. We use non-invasive tools and techniques to resolve these issues at the earliest so you can have an uninterrupted hot water supply.
In addition to hot water system installation and repair in Melbourne, we also offer a wide range of other plumbing services. Call our experts to learn more about our services and how we can help you with your upcoming plumbing projects.
We offer Hot water system Installation & Repairs plumbing service Victoria-wide including plumber Point Cook, plumber Hoppers Crossing, plumber Altona, plumber Footscray, plumber Caroline Springs, plumber Essendon, plumber Braybrook, plumber Geelong, plumber Werribee, plumber Williamstown.
Call us today For all your Plumbing needs under one roof
We believe in absolute professionalism and take pride in holding expertise in every area of our work. Whether you need a simple installation, renovation, or complete sewer line replacement, we offer a wide range of plumbing services to meet all your needs.
"*" indicates required fields