Highly Rated Plumbers in Hoppers Crossing
We are Your Local Plumbing, a team that takes pride in delivering premium plumbing solutions to all our clients. When you choose our team, you're not just hiring plumbers – you're signing up for reliable and amiable professionals dedicated to delivering top-quality service with a smile. Our plumbers in Hoppers Crossing understand that plumbing issues can be stressful, and they are here to alleviate your worries. They will foster positive and open communication, ensuring you feel comfortable discussing your plumbing concerns.
With a personalised approach, we take the time to listen to your needs attentively, understanding your unique challenges. Our team will patiently explain the cause of the issue at hand and guide you through the best solutions. Rest assured, we'll speak in clear and straightforward terms, avoiding confusing jargon, so you can make informed decisions without feeling overwhelmed.
As professionals in the field, our Hoppers Crossing Plumbers bring a wealth of experience and expertise to every job they perform. Our friendly plumbers stay up-to-date with industry advancements and techniques, ensuring they provide you with the most effective and reliable solutions. No matter the issue's complexity, you can trust them to tackle it with skill and precision.
What to Expect from Our Local Plumbers Hoppers Crossing?
We understand that your home is your sanctuary, and we'll treat it the same way. Our plumbers will arrive promptly, dressed in clean uniforms, ready to work efficiently and respectfully in your space. We'll minimise any disruption and clean up after ourselves, leaving your home in pristine condition.
We bring a friendly, creative, and unique approach to every plumbing project we undertake. When you choose us as your Plumbers in Hoppers Crossing, you sign up for an experience that will leave you pleasantly surprised and genuinely delighted.
We have a team of cheerful individuals passionate about their craft and dedicated to providing exceptional customer service.
Our plumbers in Hoppers Crossing are experts in solving plumbing problems No matter how complex or unusual your plumbing issue is, our team will use their skills and expertise to deliver the perfect solution.
We understand that every customer and every plumbing situation is different. That's why we take the time to get to know your needs. We will engage in friendly and insightful conversations, asking all the right questions to fully grasp the nature of your plumbing challenge.
Why Choose Us As Your Plumber Hoppers Crossing?

Affordable Prices, No Hidden Costs
Our uniquely tailored packages assure that you get the best prices for top-class services with all costs transparent and extremely competitive.

10 yrs+ of Experience
Our team of highly qualified and experienced experts makes sure that work is done with the utmost professionalism and especially sought after service.

100% Customer Satisfaction
We strive to achieve customer satisfaction, and maintain high standards of workmanship at all times.

Serviceable & Available 24*7
We firmly believe that quality services are always precisely focused on round the clock servicing and being on-time which we completely abide by.
Reliable Plumbers that Hoppers Crossing Residents Trusts
With our unwavering commitment to reliability, we've become the go-to choice for all the plumbing needs in Hoppers Crossing. Rain or shine, day or night, we'll be there when you need us most. Our team of dedicated plumbers understands the importance of gaining your trust and takes pride in exceeding your expectations with their prompt and reliable service.
We take the time to listen to your concerns, understand your needs, and treat your home with the care and respect it deserves. Trust is the foundation of our relationship with Hoppers Crossing residents. Through years of exceptional service delivery, we have earned that trust. When you count on us, you can have peace of mind knowing that we won't cut corners or offer temporary fixes. We go above and beyond to address the root cause of your plumbing problems, ensuring a long-lasting and reliable solution.
Unblock Blocked Drains in Hoppers Crossing
Our plumbers in Hoppers Crossing bring a unique and personalised touch to clear your pipes of any stubborn blockages. With us by your side, you'll experience a service like no other, tailored to your specific needs and delivered with a personal touch. We are a team of dedicated drain-unblocking specialists who are highly skilled and genuinely invested to bring you the satisfaction.
We understand the frustration and inconvenience of a blocked drain, and we're here to ensure the effective functioning of your drainage system.
When you reach out to us with a blocked drain emergency, our team will listen to the troubles you are experiencing and determine the right course of action. We understand the urgency and inconvenience associated with a blocked drain in Hoppers Crossing and therefore, deliver quick and effective results.
Once we understand your situation, our plumbers in Hoppers Crossing will arrive at your doorstep and take their time to assess the situation firsthand, carefully examining the blocked drain and its surroundings.
With the insights gained during the inspection, our heroes will devise a personalised action plan. They'll explain the steps, making sure you feel comfortable and informed every step of the way.
With your approval, our Hoppers Crossing plumbers will set their plan in motion. Using our expertise and a combination of tried-and-true methods, we'll work diligently to free your drain from its stubborn blockage. Whether utilising a high-pressure water jet or employing a gentle yet effective snaking technique, our personalised approach ensures guaranteed results.
Our commitment to your satisfaction doesn't end with completing the job. We'll follow up to ensure you're completely satisfied with the results. If you have any concerns or questions, we will address them promptly and go the extra mile to make things right.
Our blocked drain services are not limited to Hoppers Crossing but covers all nearby suburbs. So, whether you are dealing with a blocked drain in Melbourne or Geelong, give us a call and we will be at your service. Our blocked drain experts in Geelong, Hoppers Crossing and other regions are available 24*7 and will deliver assistance whenever required.
Find: Professional Hoppers Crossing Plumber Near Me
When you go to the web and search for "plumbers near me", several options will pop up. To find the best resort from the lot, it is always recommended to spend some time reading the Google reviews of different businesses before you make a choice. Also, you may ask your friends and neighbours for recommendations and connect with the teams that they rely on. These steps can help you reduce your search and arrive at the best plumbers in Hoppers Crossing.
At Your Local Plumbing, we have over 60+ 5-Star reviews and are a team trusted and recommended by all our clients. As a team of professional plumbers near you, we bring expertise and dedication to the table.
We are readily available to handle any plumbing needs in our local area. One of the standout qualities of our team is our commitment to professionalism. Our Hoppers Crossing Plumbers understand that plumbing issues can be stressful and disruptive, so we strive to provide a seamless experience for our customers. From the moment we receive a service request, we prioritise clear and effective communication, ensuring that you are well-informed and at ease throughout the process.
Importance of Hiring Experienced Plumbers in Hoppers Crossing
Plumbing work requires expertise, so why trust anyone but the experts? Today, DIY is quite popular when it comes to DIY work. While you can undertake minor repair works like fixing leaky faucets and unblocking drain blockages with basic knowledge, you need expert hands for complex installation or repair. If not done right, it might hinder the working of your entire plumbing system and lead to costly repair work. So, why invite such inconveniences when you can trust our plumbers in Hoppers Crossing and make way for efficient plumbing services?
At Your Local Plumbing, our ultimate goal is to exceed your expectations and provide an exceptional experience. We are committed to delivering outstanding service that not only meets your needs but also leaves you delighted and eager to work with us again in the future.
When you choose us as your local plumber in Hoppers Crossing, VIC, you can expect more than basic plumbing services. Our team of experts are dedicated to providing you with expert advice and guidance tailored to your specific situation. So, with us, make way for top-quality, comprehensive assistance.
Plumbing Emergency? Our 24/7 Hoppers Crossing Plumbers Got You Covered
We fully understand the urgency and stress that accompany unexpected plumbing issues and are committed to bringing effective solutions. Our top priority is to provide prompt and reliable emergency plumbing services that you can count on in times of crisis. Whether it's a burst pipe, a clogged drain, or any other plumbing emergency, our skilled emergency plumber in Hoppers Crossing is available 24/7. Just call us, and we'll quickly dispatch our expert team to your location, ensuring that help is on the way without any delay.
Our plumbers take the time to communicate with you, explaining the issue and discussing the available options for repair or resolution. We value your input and strive to address your concerns while providing professional advice to help you make informed decisions. With our 24/7 emergency plumbing service, you can regain your peace of mind, knowing that a dedicated team of professionals is always available to handle any unexpected plumbing challenge that may arise. You can trust us to provide the timely and efficient solutions you need, no matter the time of day or night.
What Sets Us Apart As Emergency Plumber Hoppers Crossing?
We are a team dedicated to the satisfaction of all our clients. We are a family-owned business that treats its clients like a family and provides the best plumbing assistance possible. We have a distinctive presence in the industry, and some factors which contribute to it include:
$0 Call-Out Fee
Lifetime Warranty on Workmanship
Same Day Service
Exclusive Seniors Discount
10+ Yrs Plumbing Experience
60+ 5-Star Reviews
Family Owned Business
24/7 Emergency Plumbing
100% Customer Satisfaction
With us, you will partner with a team for which plumbing is not just a job but a field they are passionate about. So, you can always expect our complete dedication every time.
Explore Your Local Plumbing Services in Hoppers Crossing
A plumbing system comprises several components, and a good plumber knows how to deal with them all. At Your Local Plumbing, we have a team of professionals who will be at your beck and call for all your plumbing requirements and deliver personalised service. Whether you are looking for an emergency plumber in Hoppers Crossing VIC or a roofing expert for your roofs, you can find them all in our team. The basic plumbing services offered by our plumbers in Hoppers Crossing, VIC, include the following:
Plumbing Services in Hoppers Crossing & Other Suburbs
Whether you are located in Hoppers Crossing, Altona, Point Cook, Footscray or any other suburb in Melbourne, call us, and we will be at your service. We take great pride in serving our regions and have developed a deep understanding of the unique plumbing challenges that can arise in these locations.
When you choose us as your local plumbers in Hoppers Crossing, you can be confident that our team of skilled plumbers will handle your plumbing needs with utmost care and expertise. We are dedicated to providing reliable solutions that address your concerns and restore your plumbing system to its optimal condition.
Whether you are dealing with a sudden plumbing emergency requiring immediate attention or regular maintenance to keep everything running smoothly, you can rely on us. We are here to serve the residents of Hoppers Crossing and the surrounding areas, ready to provide exceptional plumbing services tailored to your needs.
How much do our Plumbers charge in Hoppers Crossing, VIC?
We understand that affordability is a crucial factor for our customers regarding plumbing services. We want to ensure you receive reasonable and competitive pricing for your plumbing project.
At Your Local Plumbing, we are committed to providing transparency and fairness in our pricing. To achieve this, we have implemented an up-front pricing system. Our goal is to give you complete peace of mind by clearly outlining the cost of our services. Unlike traditional hourly rates that can leave you uncertain about the final cost, we charge based on the specific job requirements. This approach ensures you receive a fair and accurate estimate from the start. We aim to eliminate any surprises or hidden fees, allowing you to make informed decisions without any doubts. We believe in providing our customers with a clear understanding of the costs involved, enabling you to budget effectively and make the best choice for your plumbing needs.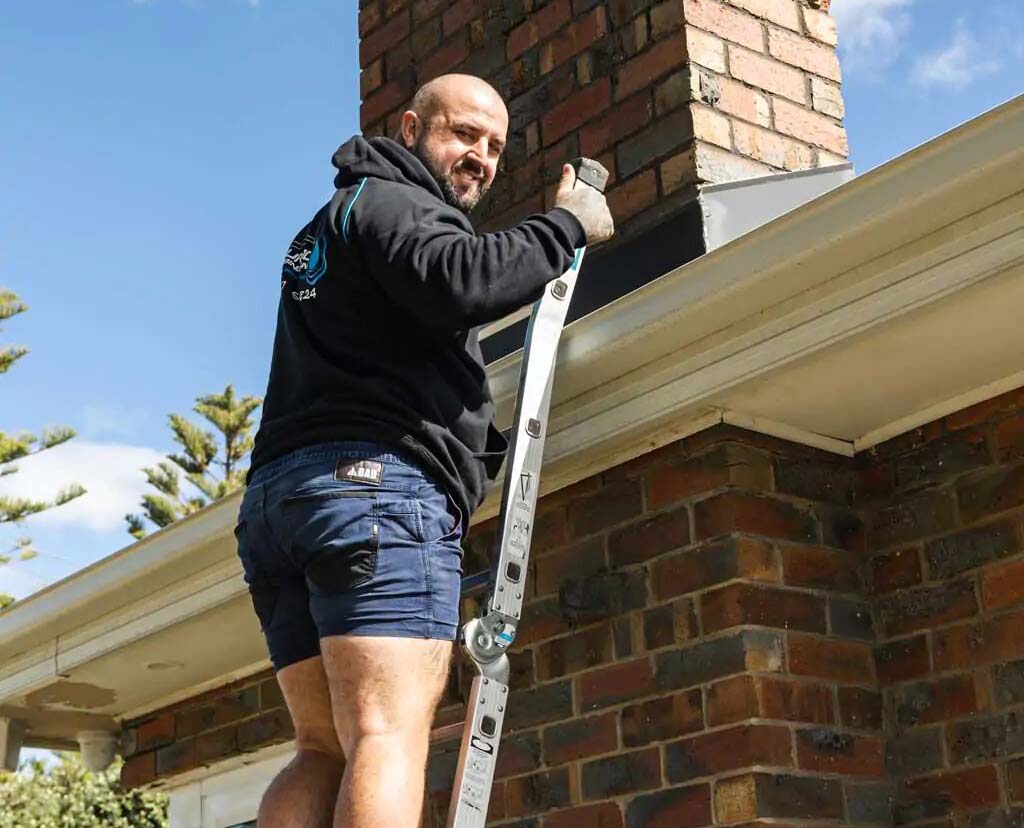 Schedule an Appointment with our Plumbers Today!
At Your Local Plumbing, we have developed our expertise through years of hands-on experience and continuous learning. Whether it's a minor repair or a complex installation, our proficiency allows our plumbers in Hoppers Crossing to tackle any plumbing challenge with confidence and precision. You can rely on our expertise to diagnose problems accurately, recommend the best solutions, and execute the necessary repairs or installations flawlessly.
So, if you are ready to insure your home or workspace against any plumbing troubles, it is time to choose us as your plumbing partner. We will do regular maintenance checks, provide assistance in any emergency, and deal with any other plumbing issues you may have.
To know more about our plumbers in Hoppers Crossing, connect with us at 1800 962 224 or admin@yourlocalplumbing.com.au.
Read What People Say About Our Services
We have over 60+ 5-star reviews and aim to increase this count with each project we undertake. Our plumbers in Hoppers Crossing guarantee 100% customer satisfaction and won't rest until we see your happy and satisfied faces. If our words don't seem enough, hear what our clients say about us.
Get A Free Quote Today For All Your Plumbing Needs
We believe in absolute professionalism and take pride in holding expertise in every area of our work. Whether you need a simple installation, renovation, or complete sewer line replacement, we offer a wide range of plumbing services to meet all your needs.
"*" indicates required fields