Top Rated Emergency Plumber Altona
Looking for top-rated plumbers in Altona? You've come to the right place! When finding reliable professionals to handle your plumbing needs, we understand the importance of excellent service and a friendly approach. We bring both into the picture with our emergency plumber services in altona. Our team takes pride in fostering a warm and welcoming atmosphere for all our clients.
We understand that plumbing issues can be stressful, and we want you to feel at ease when you reach out to us and avail of our services. From the moment you make contact, whether, by phone call or an online inquiry, our plumbers in Altona will greet you with the utmost professionalism and give you the required support and service.
Our expertise extends across a wide range of plumbing services. Whether you're dealing with a stubborn clog, a leaky faucet, a malfunctioning water heater, or any other plumbing concern, we have you covered. Our skilled technicians are well-versed in the latest industry practices and employ cutting-edge tools and techniques to address your needs. Once you reach out to us, we will thoroughly diagnose the problem and explain the proposed solutions in a clear and understandable manner. We will never rush through the task to show promptness but do a thorough job and guarantee a durable service.
What to Expect from Our Emergency Plumber Altona?
We all want nothing but the best for our homes, so why settle for anything less when it comes to your plumbing system? We are your friendly neighbourhood plumbers and won't rest until you are completely satisfied with our services.
Transparency is one of our core values. When it comes to pricing, we provide upfront and detailed estimates, ensuring that there are no surprises along the way. We are honest and fair and strive to offer competitive rates without compromising on the quality of work.
Our plumbers in Altona believe in empowering our customers with knowledge. We will take the time to explain the root causes of plumbing issues and offer preventative maintenance tips to help you avoid future problems. Our aim is not only to fix the immediate concern but also to equip you with the understanding necessary to maintain a healthy plumbing system.
We understand the value of your time and strive to provide efficient and timely service. When you schedule an appointment with us, our team will arrive promptly and well-prepared to tackle the task. We work diligently to minimise disruption to your daily routine, ensuring that your plumbing concerns are resolved efficiently and professionally.
As a trusted team of plumbers in Altona, we are committed to your satisfaction. Your happiness and peace of mind are our ultimate goals. We take great pride in receiving positive feedback and referrals from satisfied clients, as it reinforces our dedication to excellence.
Why Choose Us As Your Plumber Altona?

Affordable Prices, No Hidden Costs
Our uniquely tailored packages assure that you get the best prices for top-class services with all costs transparent and extremely competitive.

10 yrs+ of Experience
Our team of highly qualified and experienced experts makes sure that work is done with the utmost professionalism and especially sought after service.

100% Customer Satisfaction
We strive to achieve customer satisfaction, and maintain high standards of workmanship at all times.

Serviceable & Available 24*7
We firmly believe that quality services are always precisely focused on round the clock servicing and being on-time which we completely abide by.
Reliable Plumbers that Altona Residents Trusts
With our unwavering support and efficient service delivery, we have established ourselves as a trustworthy name in the industry. Our team of skilled plumbers in Altona brings years of experience and expertise.. From simple repairs to complex installations, we have encountered and resolved numerous plumbing issues, earning a reputation for delivering exceptional results. We approach every job with meticulous attention to detail, ensuring that the root cause of the problem is identified and resolved effectively. Our plumbers in Altona are known for their promptness and ability to quickly diagnose and fix plumbing issues. With their friendly demeanour and willingness to explain the problem and solution, you will feel at ease and have your plumbing requirement resolved at the earliest.
Find: Professional Altona Plumbing Near Me
Searching for a plumber near me can be a task, but that doesn't mean you will settle for any plumber you come across. We are located in your neighbourhood and also have industry experience second to none. So, with us, you will never have to compromise quality for quick service delivery. Our plumbers in Altona will give you the best of both worlds and leave you completely satisfied. With a fair pricing policy, our prices will never burn a hole in your pocket. We promise affordability and will give you your money's worth every time. Also, as our services come with a lifetime warranty, wasting your money on inefficient service will never become a cause of worry.
Importance of Hiring an Experienced Plumber in Altona North
Experience translates into expertise, and we have over 10+ years of experience catering to the minor and major plumbing requirements of clients like you. We know exactly the kind of service you expect from your plumbers in Altona, and we deliver it all at Your Local Plumbing.
We will display our expertise and provide you with the peace of mind that your plumbing issues will be handled competently.
Our plumbers in Altona can quickly diagnose issues, identify underlying causes, and devise effective solutions. We will efficiently troubleshoot problems, saving you time and preventing potential property damage.
Plumbing projects demand precise and high-quality workmanship to ensure long-lasting results. We understand the intricacies of plumbing systems and follow industry best practices to deliver superior quality work.
So, an experienced team will always guarantee results worth your time and money. If you want such a team, connect with us at Your Local Plumbing.
Plumbing Emergency? Our 24/7 Altona Plumbers Got You Covered
Waking up to a dysfunctional hot water system, sensing a gas leak in the middle of the day, or having a blocked drain construct your entire drainage system are plumbing emergencies that can compromise your peace and comfort. When such emergencies strike, you will need a reliable team to call for assistance. Find such a team with us at Your Local Plumbing. You can rely on our team for all your plumbing requirements. Be it day or night, we will quickly arrive at your location and put a rest to your worries. We will never keep you waiting, resolve the issue and give you the peace of mind that comes with a well-functioning plumbing system.
What Sets Us Apart As Emergency Plumber Service Altona?
Finding an emergency plumber Altona is easy, but finding the best one from the lot is not. Let us make it a bit easier by stating what sets us apart from our competitors and what places us at the top of the plumbing industry.
$0 Call-Out Fee
Lifetime Warranty on Workmanship
Same Day Service
Exclusive Seniors Discount
10+ Yrs Plumbing Experience
60+ 5-Star Reviews
Family Owned Business
24/7 Emergency Plumbing
100% Customer Satisfaction
If these are the points you were looking for in your plumbers in Altona, connect with our team and secure the best plumbing services.
Explore Your Local Plumbing Services in Altona Meadows
One plumber for your repair works, one for installation procedures, and a different one in case of a plumbing emergency that does seem like a headache, right? So, cut such complexities with our plumbers in Altona Meadows. We are the one plumber you can call for all your plumbing needs, whether minor or major. We have the skills and the dedication to handle every project with perfection.
Our plumbers in Altona North offer diverse services, including:
Plumbing Services in Altona & Other Suburbs
We do not just provide all plumbing services under one roof but also provide complete service coverage to all suburbs across Melbourne. From Altona, Geelong, Hoppers Crossing, and Point Cook, to name a few, our team is spread across these locations and is always on standby to provide expert plumbing services. We will be the one answer for your "plumber near me" searches in Melbourne. So, whether you are located in Altona or any other suburb, you just need to dial our number or raise an inquiry, and we will be at your doorstep with the required assistance.
How much do our Plumbers service charge in Altona?
When it comes to our plumbing services in Altona, we understand that transparency and fair pricing are important to our customers. The exact cost of our services will vary depending on the specific plumbing needs and the job's complexity. We strive to provide competitive and reasonable pricing for our plumbing services. As a trusted team of plumbers in Altona, we believe in transparent communication, so we will always discuss and agree upon the cost with you before starting any work. We aim to provide you with high-quality plumbing solutions while ensuring that our pricing is fair and reflects the value we deliver.
Various factors can influence plumbing costs, so it's important to talk with our plumbers in Altona Meadow to get an accurate estimate for your specific needs. We pride ourselves on providing upfront and honest pricing, so you can trust that there won't be any surprise charges or hidden fees when you work with us.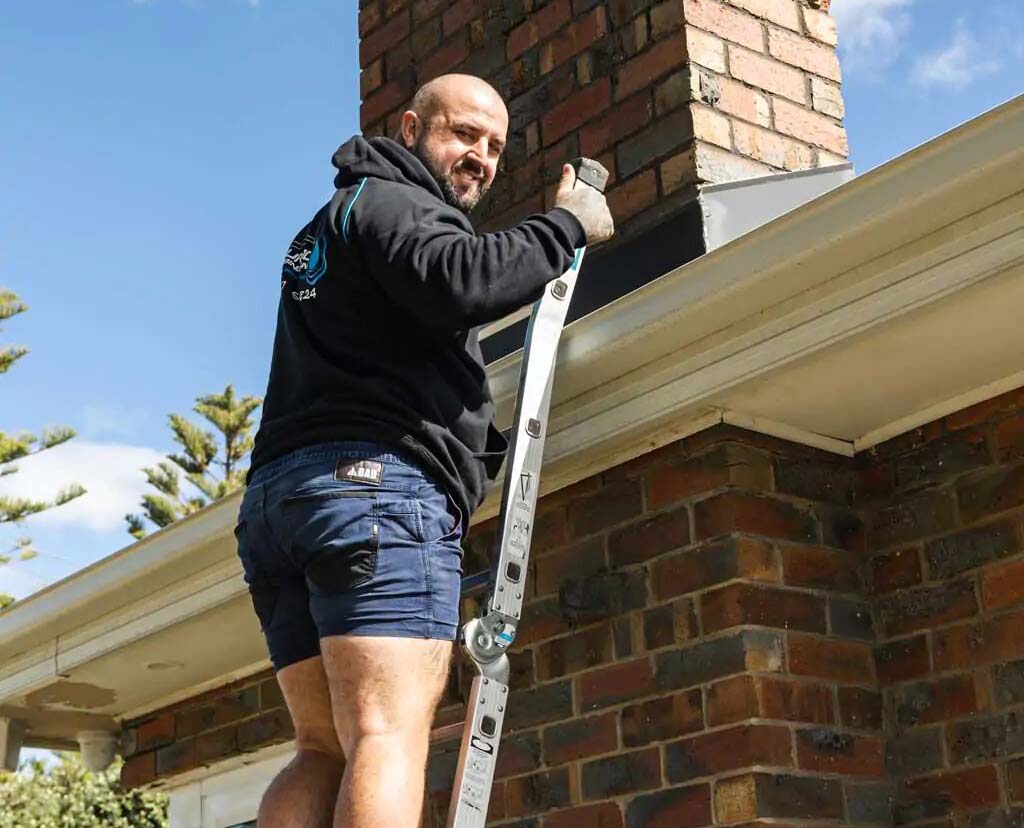 Schedule an Appointment with our Plumbers Today!
If you need a reliable and friendly plumbing service in Altona, look no further! We are here to provide top-rated expertise, informative solutions, and a friendly approach that will leave you with a smile. We guarantee 100% customer satisfaction and will always leave behind smiling faces.
So, whether you plan to renovate the plumbing system of your home or wish to have a contact ready whenever a plumbing emergency arises, then it is time to partner with our team at Your Local Plumbing. We will be your plumbing partners and provide unwavering support whenever you need. Never let plumbing concerns obstruct the peace and comfort of your home, connect with us and secure a fully-functional plumbing system for your home.
Give us a call or reach out to us online, and let us take care of all your plumbing needs. We can't wait to serve you!
Read What People Say About Our Services
If our promises are not enough, hear from our clients what they have to say about us. With years of excellent service delivery, our Altona Plumbers have earned the trust of our clients, and now they stand as a testimony to our skills and expertise.
Get A Free Quote Today For All Your Plumbing Needs
We believe in absolute professionalism and take pride in holding expertise in every area of our work. Whether you need a simple installation, renovation, or complete sewer line replacement, we offer a wide range of plumbing services to meet all your needs.
"*" indicates required fields