Same Day Service

Zero Call-Out Fee

Lifetime Warranty On Workmanship
Our local Plumbers in Melbourne are always available to cater to all your Home or Office Plumbing needs without any hassles and delay. Our experts resolve all kinds of plumbing issues in a timely manner, that's a guarantee!
For qualified Melbourne Plumbers, you can simply contact Your Local Plumbing. Our team of highly-skilled and experienced Melbourne Plumbers service and manage all your plumbing needs with a lifetime guarantee on workmanship all days a week. Our fully licensed and extremely professional Melbourne Plumbers reach your location to provide same day service for your convenience. We are confident of our quality plumbing services within the best most competitive rates in the market. Our team of licensed and highly skilled Melbourne Plumbers are certified, professional, dependable, humble, proficient and always on time to make sure customer satisfaction is ensured by all means.
We strive to get your repairs and installations done in the promptest manner and maintain 100% customer satisfaction at all times. Our team works with you to understand your problems and strives to effectively tackle it until you are completely satisfied. Our priority is our customers and for that reason for many offices and homes, Your Local Plumbing is the go-to expert Melbourne Plumbers.
Call us today to book an appointment on 0413 232 977 with our local Melbourne Plumber and have them provide same day service. We also provide for plumber Werribee, plumbers Sunshine and Essendon plumber
Emergency Melbourne Plumber
Let Your Local Plumbing & Drainage be your first call. Our timely and expert emergency maintenance team are available 24 hours a day, 7 days a week and 365 days a year to cater to all your issues promptly and competently. We also offer a lifetime guarantee on workmanship. Plumbing emergencies often happen when you least expect them. When a pipe bursts in the middle of the night or your toilet overflows on the weekend, you need a plumber who can come over immediately to prevent water damage and tackle the issue.
If you require a 24hr emergency Plumbing services then My Local Plumbing & Drainage is your go-to local Melbourne Plumber. We have over 10 years of experience in tackling emergency repairs and general plumbing not just in Melbourne but also people looking for in nearby areas like plumbers Hoppers Crossing, plumbers Point Cook, plumbers Yarraville, and Melton plumber. With latest and high-quality equipment, certified training and 10+ years of experience, we are able to precisely diagnose your plumbing problem and our Melbourne Plumbers quickly set to resolve it. We never keep you waiting as our emergency Melbourne Plumbers reach you as soon as possible. We have a lifetime guarantee on our workmanship and the same implies for Emergency Plumbing as well.

Affordable Prices, No Hidden Costs
Our uniquely tailored packages assure that you get the best prices for top-class services with all costs transparent and extremely competitive.

10 yrs+ of Experience
Our team of highly qualified and experienced experts makes sure that work is done with the utmost professionalism and especially sought after service.

100% Customer Satisfaction
We strive to achieve customer satisfaction, and maintain high standards of workmanship at all times.

Serviceable & Available 24*7
We firmly believe that quality services are always precisely focused on round the clock servicing and being on-time which we completely abide by.
24 Hour Melbourne Plumbers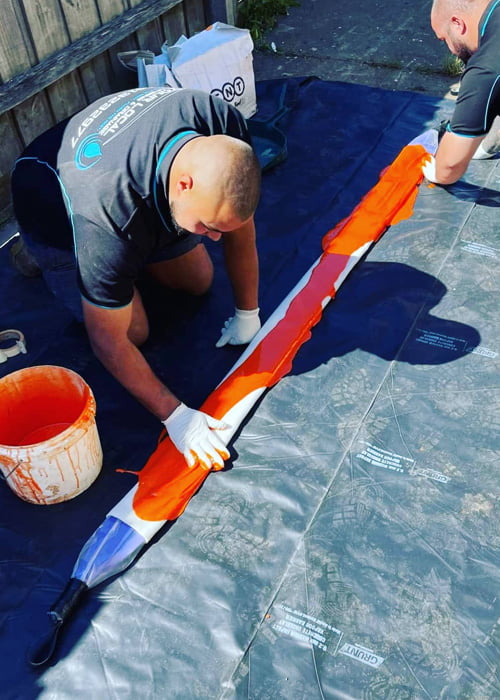 We take are absolutely professional and take and pride in all areas of work we do!
Call 0408 579 533 to make a booking now for same-day emergency service. For over 10 years we have been servicing Melbourne with prompt and precise 24-hour plumbing and drainage services. Our expert plumbers know exactly what to do when a plumbing emergency occurs. With so many years of experience in tackling plumbing emergencies as Melbourne Plumbers and Plumbers Western Suburbs Melbourne we correctly diagnose and provide apt solutions quickly.
Our team works dedicatedly and religiously to achieve 100% customer satisfaction which implies that your Melbourne Plumber will never work with shortcuts and always maintain premium quality workmanship. The last thing you would expect is to pay again for a job executed wrongly or fetch another appointment to have a Melbourne Plumber visit you a second time to fix the job. Our certified Melbourne Plumbers always give their very best to provide solutions for your emergency plumbing needs so the job is done right first time itself. Our emergency Plumbers team in Melbourne travel vehicles fully loaded and equipped to tackle just about every plumbing requirement. In case we don't have the precise part or tool on us, we will temporarily put it in place with a short solution to get you functioning uninterrupted. We are then back on it in 24hrs to complete the job until your satisfaction levels. Your Local Plumbing and Drainage is your very own 24hr emergency Plumber in Melbourne.
Best in class services with unmatched quotes by a team of dedicated experts meeting all your plumbing requirements under one roof!
Unblocking a blocked drain in Melbourne needs a qualified and experienced hand of a professional Plumber. If you have trouble because of a blocked drain in Melbourne, it's best to call a professional Plumber to declutter the blockage without creating a mess. Fixing it yourself could pose the risk of causing extra damage to your drains and pipes sans the use of correct equipment and method to unblock your drain.
This may actually result in far more expensive repair costs in the long term. Our expert team of versatile Melbourne Plumbers ensure your drain is unblocked in the correct way. Additionally, we are open 24*7 to serve your needs. We would proud to be your go-to local blocked drain Melbourne Plumber just like for all our other clients.
We, at Your Local Plumbing & Drainage, offer timely and precise drain-cleaning services. Our expert professional team will conduct a full and thorough inspection of your drainage to identify the problem and its root cause. With over 10 years of experience providing plumbing services in Melbourne, we're the most dedicated local plumbers you can rely on.
Gas Fitting & Melbourne Plumber
Your Local Plumbing is here to meet all your gas fitting needs and at reasonable quotes. We do it all, from Gas hot water installations, Hot water systems, leak detection and Gas appliance installation, Mains connection, Workshop & light industrial gas fitting, etc.
Gas is the top energy source in Australia, due to its feasible nature that is better for the environment to meet our energy needs. We enjoy various benefits because of it however it poses some serious dangers if not tackled properly which is why it's illegal in Victoria to do any gas fitting work if you are not licensed or authorized to do so. Working through pipes simply doesn't mean one is equipped to work with gas!
Gas leaks can be very dangerous and should never be ignored or postponed. For safety purposes, make sure you let only a qualified gas Melbourne Plumber touch to find and fix your gas fitting. gas appliances such as heating systems or cooktops should only be handled by a certified and licensed gas fitter. Our gas Plumbers in Melbourne are only a phone call away. Call 0408 579 533 for prompt service.
Blocked Toilet West Melbourne
Blocked toilets or sewers can be very frustrating especially if you have people over and are also expensive to fix. Timely sewer maintenance at regular intervals at home or office is often not conducted which results in blocked toilets.
Good news is that most blocked toilets and clogged sewer lines in Melbourne can be easily be repaired or fixed by our highly responsive and prompt team of expert Plumbers. Just give us a phone call and we will be there to unblock, repair or reinstall your toilet as per the requirement. Call us now at 0408 579 533.
Your local Plumbing & Drainage with Melbourne Plumbers can easily diagnose a blocked toilet and tackle it with either repairs or replacement, whatever required.
Roof Plumber West Melbourne
Your Local Plumbing & Drainage go by the message of call the best, flush rest and truly abide by our work ethics to make a reality for us and our clients. As your expert roofing Plumber in Melbourne, with years of experience, we are able to detect roof leaks or roof damage quickly so that they can be repaired as early as possible. We have over 10+ years of experience and have tackled just about every problem related to roof leak possible and yours shouldn't be an exception.
If your roof starts to leak right after heavy rain or thunderstorm, it's highly likely that its storm-related damage. Since it's a case of emergency, we come immediately and unfold a tarpaulin and momentarily get you out of the vicinity until the area is repaired. Our highly responsive team will keep you dry until the weather settles to be able to execute the repair.
Put all your worries out of the window regarding roof leaks and call Your Local Plumbing & Drainage on 0408 579 533 to repair your roof today! We are functional 24/7 days, all days a year.
We guarantee on 100% customer satisfaction with a lifetime warranty on workmanship. Don't believe it? Try for yourself today!
"(Required)" indicates required fields
Location
Melbourne, Victoria, Australia
Geelong, Victoria, Australia